Integrating the DNG Converter into Zoner Photo Studio
Do you shoot to RAW? Hook the DNG Converter into Zoner Photo Studio to support a wider range of RAW files and get better pictures.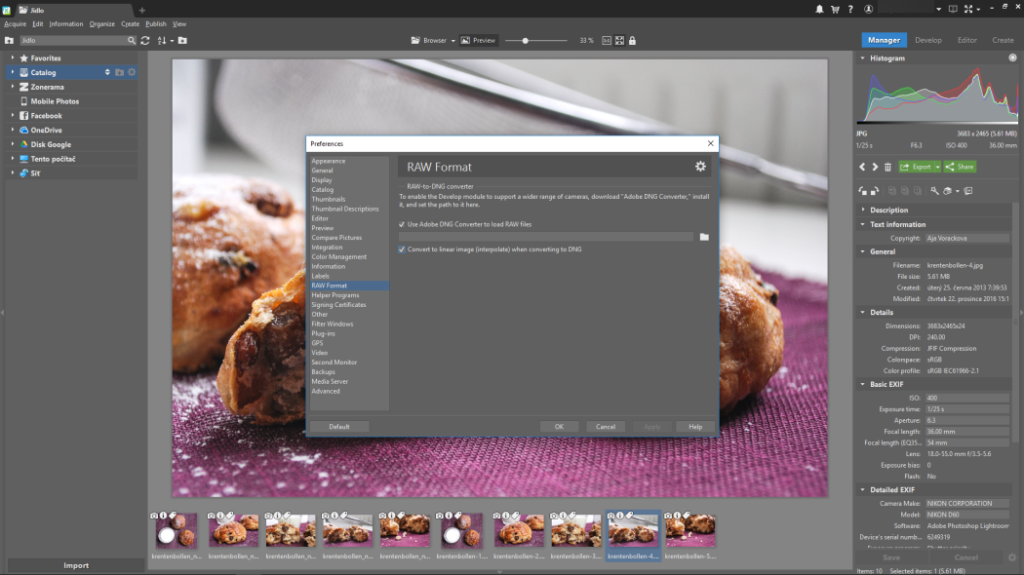 When you're using Zoner Photo Studio to develop RAW files, you might see a message stating that your file format isn't supported. To solve this, tell ZPS to make use of Adobe DNG Converter for RAW development.
If you're wondering why ZPS doesn't install the Converter automatically, the answer is simple. Commercial use of the converter by ZPS would increase the price of ZPS, while you, on the other hand, are allowed to use the Converter for free.
Integrating the Converter into ZPS helps you to process a wider range of RAW files. In some cases you might also prefer the colors you get from RAW files after integrating the Converter. What's more, once you've integrated the Converter, you can have ZPS automatically correct pictures' lens defects (warping, chromatic defect, and vignetting) by applying an LCP lens profile to them.
Hooking It Up, Step By Step
To download the Converter, visit this page on the Adobe website. Select the latest version of the Converter (it will be newer than the one in the screenshots below), and on the next page, click Proceed to Download, and then Download Now.
Download the installer to your computer and run it. Click Install and the program will be installed in a few seconds. After installation is completed, click Finish to close the installer.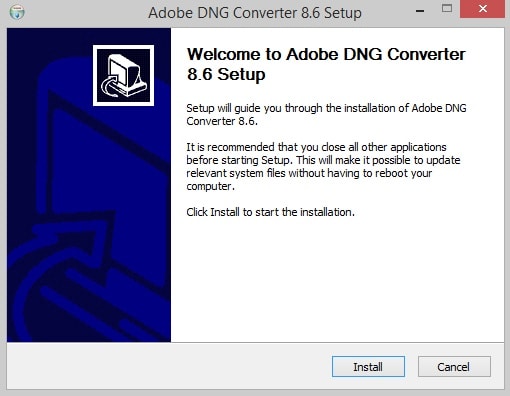 Now start Zoner Photo Studio, click your email address towards the top right, and click Preferences…. The Preferences window will appear. Switch to the RAW Format preferences. Now turn on the "Use Adobe DNG Converter to Load DNG Files" option. Unless you chose to install the Converter somewhere else than its normal location, that's it—you're done!
If you did change the path to the Converter when installing it, then click the folder icon on the right in the RAW Format preferences. Browse over to your location for Adobe DNG Converter.exe and click Open.
Click OK to leave the Preferences window.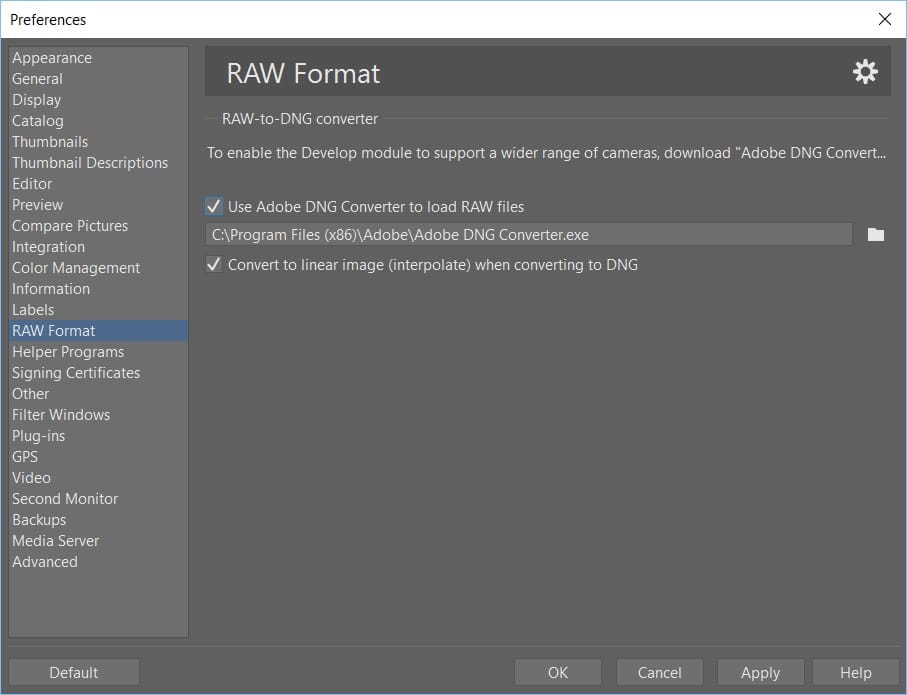 Ready To Go
Now you can take advantage of the Converter for your work in Zoner Photo Studio. Besides expanding the range of RAW formats supported, this will give you different RAW processing for the formats you could already process, with different tones and colors.
Making Use of Lens Profiles
After integrating the Converter, you can also have Zoner Photo Studio apply LCP's (lens correction profiles) to your RAW photos. This is a great, fast way to fix lens defects. Each LCP is made for a certain lens. Installing Adobe DNG Converter installs a large collection of LCPs automatically. As long as an LCP for your lens is among these, the rest is easy. Just visit the Develop module in ZPS, scroll down to the Lens group on the right, and click Add Profile…. Browse to your lens's profile and click Open. Then select a RAW or RAWs taken using that lens, and then checkmark lens defects on the right (Warp, Chromatic Aberration, and/or Vignetting) to have them automatically repaired.
Keeping Up To Date
Different cameras usually have different RAW formats, so when you're buying a new camera, check if your installed version of the Converter can handle it. But even if it can't, don't worry. The Converter is updated to handle new RAW formats all the time, so just check for a new version, and if there's a new Converter, check to see if support for your camera has now been added. If so, just install the new version.
Mastered all the tips above? Then the road is clear for you to start getting better RAW outputs than ever before!
Last updated 16. March 2017